THANK YOU FOR JOINING US IN 2023
Join us again in 2024 to tackle the challenges and identify the opportunities in harnessing the full potential of regenerative agriculture practices in the food industry.
Our mission is to bring together all stakeholders and be a neutral platform that enables open, constructive, and educational discussions to further progress toward the transition to regenerative practices. We believe everyone deserves a seat at the table and that the best way to effectively bring about change is through peer-to-peer sharing, partnership, and collaboration. 
The Regenerative Agriculture and Food Systems Summit USA returns on March 12-14, 2024 to bring together the industry with one unified mission – to accelerate the transition to regenerative agriculture to build a more abundant and resilient food system for generations to come!
2023 SPEAKERS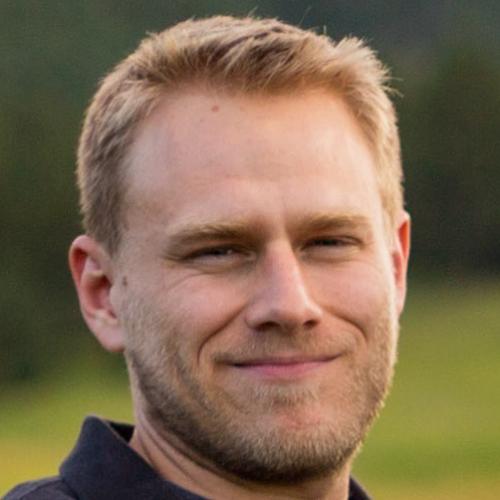 Ryan Vroegindewey
Senior Manager, Sustainable Agriculture
Ryan Vroegindewey is Senior Manager of Sustainable Agriculture at Campbell Soup Company. In his role, Ryan partners with growers to strengthen the resilience of farms and food supply, while helping to communicate this work to consumers and other stakeholders. Ryan has 15 years of experience in agriculture and food systems, including, as a published researcher, consultant, program manager for the U.S. Agency for International Development. He holds a M.S. and PhD in agricultural, food, and resource economics, and in sustainability, from Michigan State University.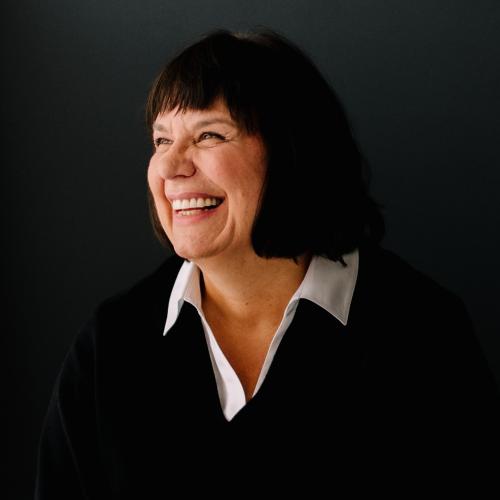 Gina (Asoudegan) Nagel
Former Vice President, Mission and Regenerative Agriculture
Gina Asoudegan is the Fomrer Vice President of Mission and Regenerative Agriculture at Applegate, the nation's leading brand of natural and organic meat. In her role, Asoudegan leads the strategy for the company's evolution toward regenerative agriculture and facilitates the creation of consciously scaled supply chains rooted in regenerative principles. Gina was awarded Fast Company's Most Creative People in Business 2022 for her work in regenerative agriculture and the supply chain collaboration she facilitated between the food and fashion industries.
Asoudegan is on the board of directors of the National Young Farmers Coalition and was instrumental in securing Applegate as a founding partner for the Savory Institute's Land to Market™ Program, the world's first regenerative sourcing solution for livestock-derived meat, dairy, wool and leather. Asoudegan is also a member of the senior advisory board at the Center for Responsible Business at the Haas School of Business, University of California, Berkeley.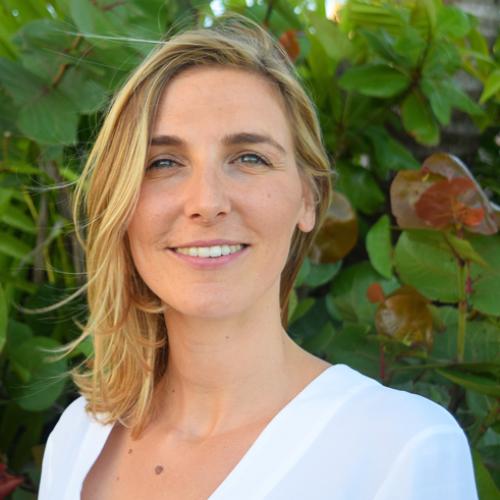 Stefania Avanzini
World Business Council for Sustainable Development
Stefania is impact-driven and passionate about collective transformations. As Director of One Planet Business for Biodvisersity, she is working to scale the adoption of regenerative agriculture globally through the organization's cross-sectoral membership that spans the agricultural value chain from production to distribution. Prior to her work at OP2B, Stefania worked for Danone's investment fund for social business, and for Ashoka – the world's largest network of social entrepreneurs. Stefania believes in the power of business to transform agricultural systems in a way that is beneficial for people, climate, and nature.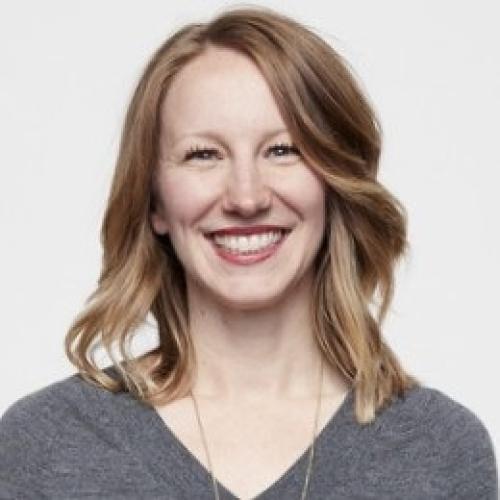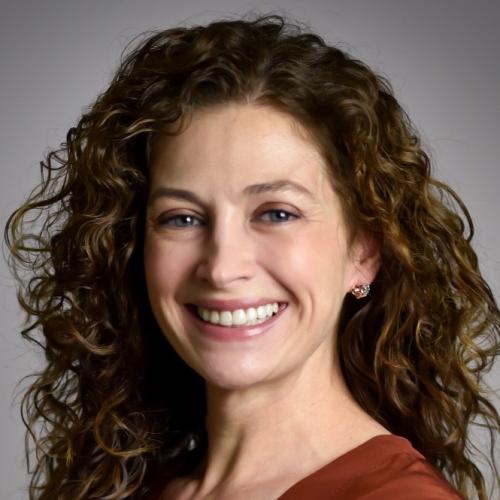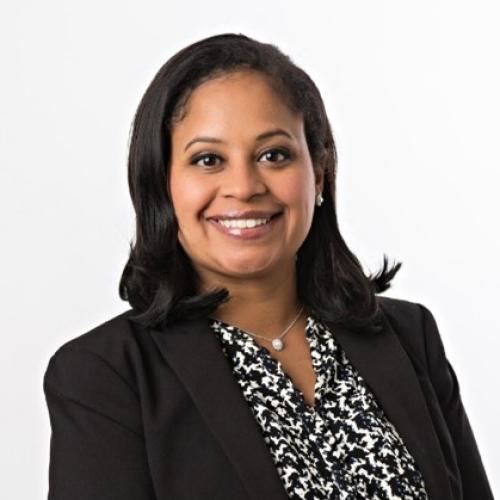 Kim Sundy
Senior Director, Global Sustainability
Kimberley Sundy is the Director for Global Sustainability for Kellogg Company. In this capacity, Kim leverages Kellogg's commitment to people and the planet to embed purpose into its business and unlock growth for its brands.
Kim is living proof that you can get paid to change the world. Philanthropy, sustainability, and communicating its game-changing value are her passions and professional expertise. She has built an incredible career as a classically trained, mission-driven CPG marketer working for leading companies like Kellogg's, General Mills, and Kimberly-Clark. Her commitment to excellence and ability to drive for results have created social investment strategies and innovative global stakeholder engagement opportunities.
Kim serves as Liaison Delegate for the World Business Council for Sustainable Development (WBCSD) and is both a member of CALIBR and co-chair of its Midwest Region. She is also a graduate of McKinsey's Black Executive Leadership Program. Kim has been a member of the Junior League since 2004. She is also a founding member of the Southwestern Michigan Associate Jewels for Jack and Jill of America, Inc. Kim is the proud mother of a West Point Cadet and lives with her family in Ann Arbor, Michigan.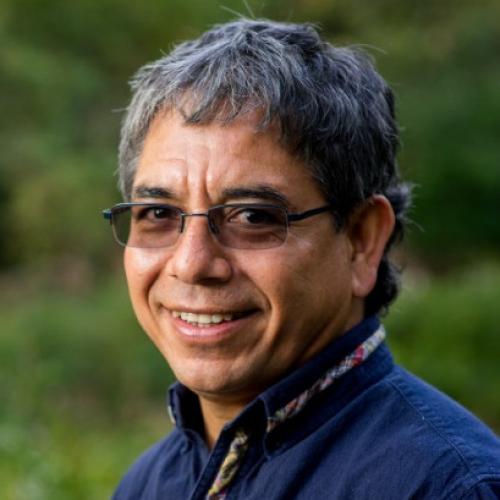 Reginaldo Haslett-Marroquin
Co-Founder & CEO/Founder & President
Tree-Range® Farms/Regenerative Agriculture Alliance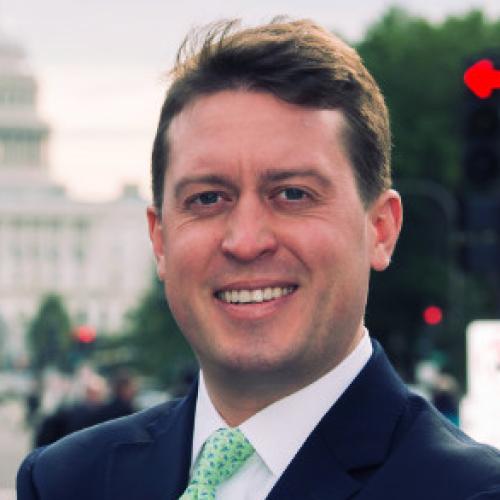 Andrew Lentz
Director of Federal Affairs, Agriculture Policy
Environmental Defense Fund
Andrew Lentz, the former Policy Director for the Ecosystem Services Market Consortium (ESMC), is joining the Environmental Defense Fund as a Director of Federal Affairs for agriculture policy. He will lead EDF's engagement with policymakers at the federal level to advance climate-smart agriculture and shape proposals in the upcoming Farm Bill.
"While I am sad to be leaving such a terrific team at ESMC, I am so excited to be joining EDF in their efforts to support farmers' transition to a climate-smart future," he said. "Agriculture is uniquely positioned to offer immediate nature-based climate solutions and I look forward to working with policymakers to put farmers and ranchers at the center of our nation's climate-change mitigation strategy."
In his new role with EDF, Andrew will work closely with the Food and Agriculture Climate Alliance (FACA), which brings together environmental and agricultural stakeholders to jointly advocate for climate-smart agriculture legislation, and which EDF serves as co-chair. Andrew also worked with FACA during his time at ESMC, which is a general member of the alliance.
In his immediate previous role, Andrew led ESMC's engagement with federal and state policymakers to educate them on environmental markets for agriculture and develop policy that reduces barriers to entry for farmers and ranchers in order to scale market adoption. He also co-led ESMC's Working Group on Inclusion & Racial Justice to identify and remove obstacles to equality, equity, inclusion, and racial justice for Black, Indigenous, and People of Color (BIPOC) in agriculture. "While environmental markets are an important tool in the agriculture sector's toolbox, it was important for us to make sure we were not developing yet another system of oppression for BIPOC farmers. I am looking forward to continuing to advocate for a broad portfolio of strategies that move the sector towards its climate and equity goals," Lentz said.
Prior to his service with ESMC, Andrew held various positions in the public and private sectors, including for USDA's Foreign Agricultural Service where he worked to build agricultural markets in post-conflict regions such as Iraq, Afghanistan, and throughout sub-Saharan Africa. He also previously held positions with Deloitte's Policy & Government Relations team and in the U.S. House of Representatives.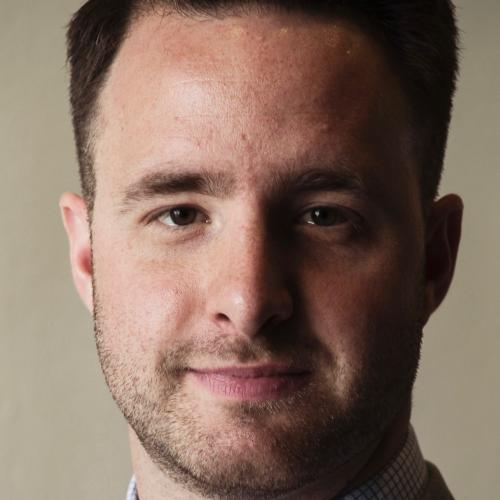 Nick Betts
Senior Managing Consultant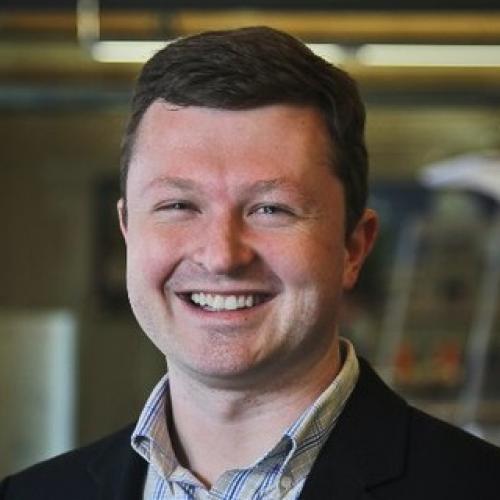 Kyle Welborn
Co-Founder & General Partner
Kyle is a co-founder and General Partner at Cultivation Capital where he focuses on making AgriFood Tech investments through the Yield Lab North America. He also serves as a Senior Advisor to the Yield Lab Latin America. He is the board chair at NanoGuard Technologies, and a board member at Eiwa Ag and Ascribe Bioscience. He is also a board observer representing the Yield Lab's investments in Notch Ordering and Hydrosat. Prior portfolio board service includes Label Insight which was sold to NielsenIQ in 2021. He is also a contributor to CropLife.com where he writes about investments in AgTech startups.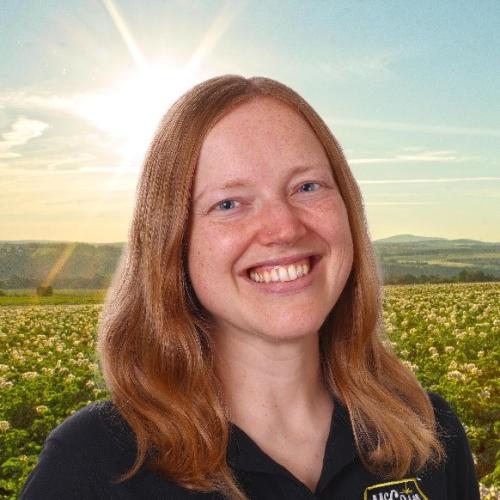 Jess Newman
Senior Director of Agriculture and Sustainability
Jess Newman is the Senior Director of Agriculture & Sustainability at McCain Foods, the world's largest manufacturer of frozen potato products and appetizers. Her team of agronomists and field representatives are responsible for all the vegetable crops purchased directly from farmers. They also implement McCain's 2025 sustainability goals related to agriculture: 100% of farmers implementing regenerative practices, 25% reduction in farming CO2 emissions intensity, 15% improvement in irrigation water use efficiency in water-stressed regions, and the launch of three Farms of the Future.
Jess works remotely from her home state of Michigan and travels frequently to support her team (when covid allows).
Jess is passionate about sustainability in agricultural supply chains. Her philosophy is to meet farmers where they are and help them move along the sustainability spectrum – while creating profitability too! Talking to farmers is what energizes her. Shas worked at the United Nations Food and Agriculture Organization, Ecologic Institute, New York City Mayor's Office of Sustainability, Booz & Company, Consultative Group on International Agricultural Research (CGIAR), and Anheuser-Busch. She holds a B.A. from Harvard, an MPA from the Harvard Kennedy School of Government, and an MBA from the MIT Sloan School of Management (with Sustainability Certificate). She loves baking bread, sci-fi/fantasy, and cats.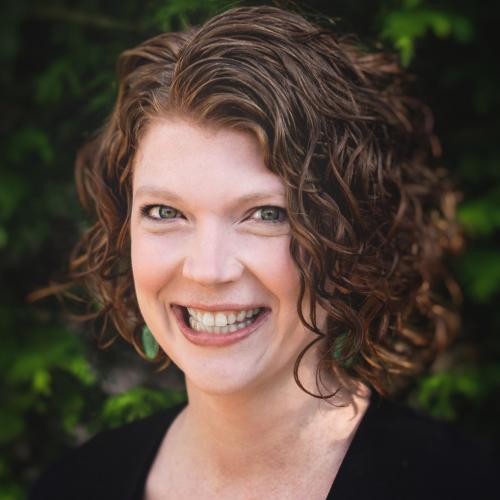 Betsy Hickman
Director, Growth & Strategic Initiatives
Betsy leads the nature and regenerative agriculture practices for Anthesis North America. In this role, she partners with ambitious, impact-oriented organizations to deliver sustainable performance in this decisive decade and help create a net-zero, nature positive and equitable future.
Dedicating the past decade of her career to advising executives and investors on effective and meaningful sustainability strategies, Betsy has partnered with leading companies across the agriculture, apparel, beverage, finance, food, forest products, restaurant, and retail sectors to harness purchasing power and investment capital into a force for good.

Through her leadership of Field to Market, the largest multi-stakeholder initiative dedicated to advancing sustainable agriculture, she united diverse organizations and competitors such as PepsiCo, The Coca-Cola Company, General Mills, Kellogg's, Procter & Gamble, Unilever, Target, and Walmart behind a shared vision and pre-competitive approach to building a future in which farmers, business, and nature thrive.

Earlier in her career, Betsy spent nearly six years with the World Wildlife Fund, directing stakeholder engagement for their global sustainability partnerships with companies like The Coca-Cola Company, McDonald's, Procter & Gamble and Sodexo. She also led stakeholder engagement and strategic communications for WWF's Global Forest & Trade Network across 34 countries. Betsy has also held a variety of leadership roles in communications and marketing for publishing and investor relation firms after cutting her teeth in the advertising industry.
Betsy is a recognized thought leader, guest lecturer and speaker on sustainable supply chains, regenerative agriculture, nature-based solutions, and social innovation. She serves on advisory councils for Cornell University's Atkinson Center for Sustainability Financing the Transition to Regenerative Agriculture and Drawdown Georgia's Business Compact and the Board of Directors of EarthShare Georgia. Betsy lives in Atlanta, Georgia, with her husband and young daughter.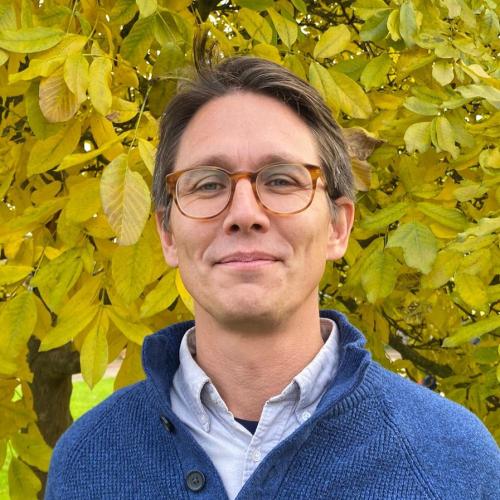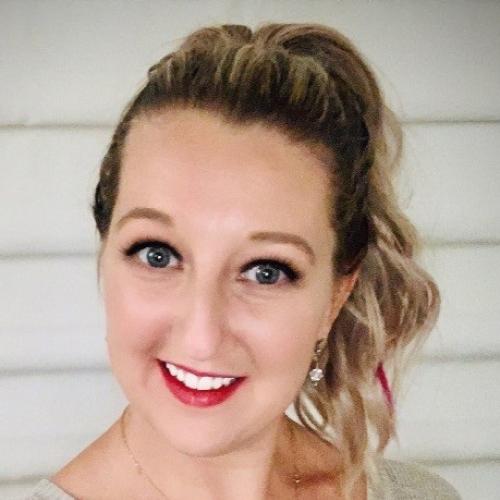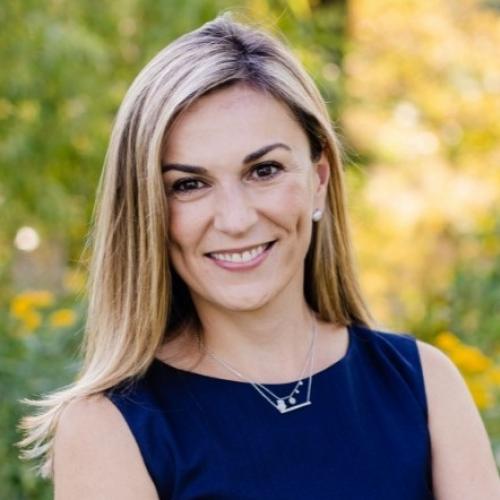 Cristina Rohr
Managing Director, Food & Agriculture
Cristina Rohr a Managing Director of Investments with S2G Ventures. Cristina's portfolio work ranges from agriculture focused investments in genetics, crop protection, soil health and digital/IOT to consumer facing brands.

Cristina has nearly 10 years of experience in sourcing, executing, managing and exiting venture and private equity investments. Before joining S2G Ventures, Cristina was a private equity investor with the Edgewater Funds in Chicago and, prior to that, with First Reserve in London, where she focused on leveraged buyout investments in the natural resources industry. Cristina also previously worked for Citigroup Investment Banking Division in London.

Cristina graduated from Stanford University with a Bachelor of Arts and Sciences with a double major in Mathematical and Computational Sciences and Economics. She earned her MBA from the University of Chicago's Booth School of Business.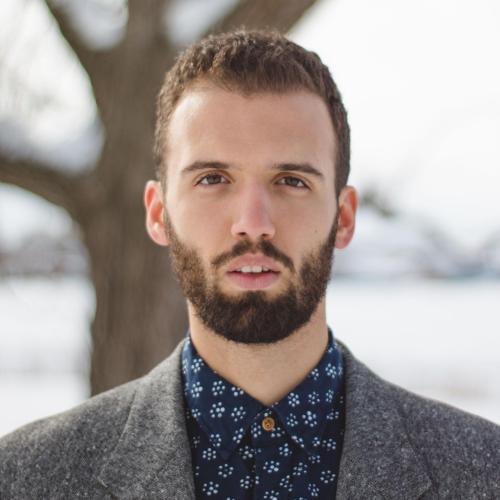 Vincent Gauthier
Manager Climate Smart Agriculture
Vincent Gauthier is a manager for climate-smart agriculture at Environmental Defense Fund and a thought leader on agriculture finance solutions that help farmers and ranchers adapt to a changing climate. Vincent collaborates directly with farmers, ranchers, and agriculture lenders to identify and address financial challenges to climate solutions in the agriculture sector. He has advanced actionable financial data on climate-smart agriculture practices and is bringing climate risk assessment and management to the agriculture finance sector. He values spending time with farmers and ranchers to understand the climate and weather challenges they face. Vincent is trained in economics and holds a masters in environmental management from Duke University.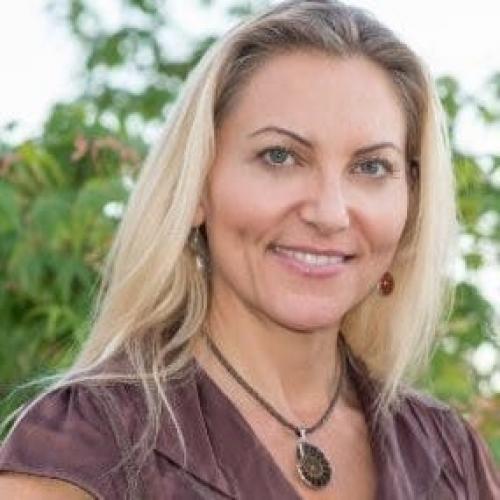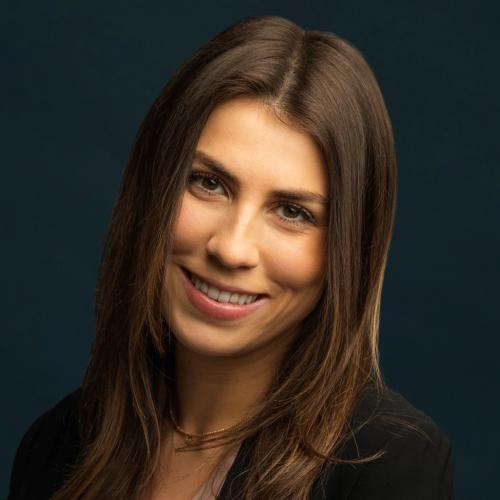 Samantha Buchalter
Samantha joined The Russell Group in 2017 and quickly rose through the ranks to become a member of the firm's senior lobbying team. In her role as Vice President, she advises clients on an array of policy issues and oversees the firm's Legislative and Regulatory Affairs division.
During her time with The Russell Group, Samantha has been instrumental in building out the firm's climate and sustainability practice, delivering counsel and developing advocacy strategies that position clients to take on a leadership role in reducing GHG emissions and promoting resiliency throughout the agricultural supply chain. She has also managed the Food and Agriculture Climate Alliance – a first-of-its-kind effort uniting key agriculture, forestry, and environmental stakeholders in support of voluntary and incentive-based climate solutions – since its inception in early 2020.
Samantha is passionate about vocational agriculture education and cultivating the next generation of student leaders. She is a proud byproduct of her hometown agriscience program in central Connecticut and went on to earn a B.A. from the George Washington University
She now resides in Capitol Hill with her husband, Adam, and their two Siamese cats (who make an appearance on Zoom calls from time to time). In her free time, Samantha enjoys sampling the city's newest restaurants, exploring new hiking trails, and mentoring teens through the DC Family and Youth Initiative.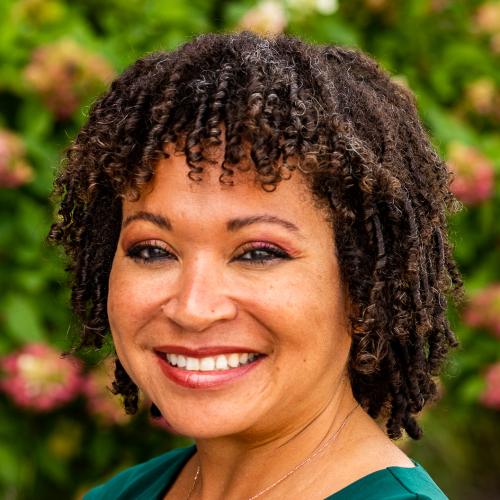 Megan Rock
Chief Sustainability Officer
Megan Rock is vice president of sustainability and innovation at CHS, the nation's leading farmer-owned cooperative and an agronomy, global energy, grains and food company.
In 2022, Rock joined CHS as the company's first VP of sustainability and innovation. Prior to CHS, she served as VP of corporate responsibility and sustainability and global lead of sustainability solutions at Bunge, Inc., and held sustainability and environmental management positions in government and banking.
In her new role, Rock will lead CHS efforts to develop and execute sustainability and innovation strategies across its $48 billion enterprise.
Rock holds a bachelor of science degree in soil, environmental and atmospheric science from the University of Missouri and a graduate certificate in advanced studies in environmental policy and management from the University of Denver.
Rock has served on the board of directors for Field to Market and Ag Future of America. In 2015, she received the Changemaker of Tomorrow award from Keep Akron (Ohio) Beautiful, and she is a member of the St. Louis Business Journal's 40 under 40 class of 2020. She lives in St. Louis with her three children and two French bulldogs.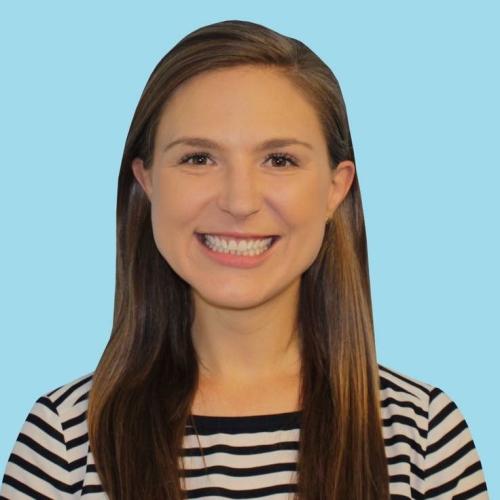 Kelli McCune
Director, Freshwater & Food Transformation
World Wildlife Fund (WWF)
Kelli McCune, Director, Freshwater & Food Transformation, World Wildlife Fund (WWF) advances regenerative agriculture as a key part of transforming food systems within WWF's vision for a future where nature and people thrive. Prior to joining WWF, Kelli worked at Sustainable Conservation, a California non-profit. During her 13-year tenure, Kelli built diverse stakeholder collaborations to develop solutions on working lands that improve water, biodiversity, climate outcomes, and producers' livelihoods. Her work demonstrated innovative voluntary performance-based incentives in agricultural lending and regulatory programs. Kelli received her B.A. in Environmental Science and Spanish from Northern Michigan University and her master's degree in Environmental Science & Management from UC Santa Barbara.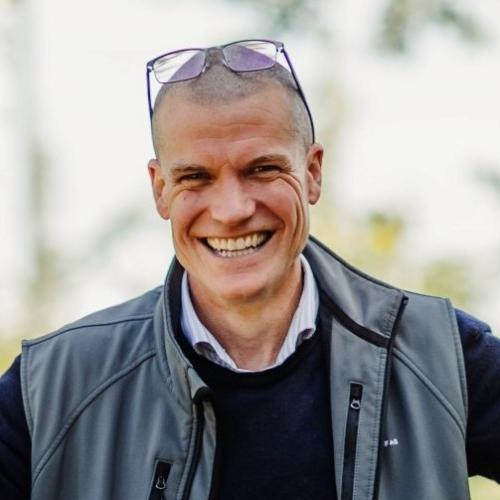 Richard Vecqueray
Rich is a vet, turned entrepreneur, with over 25 years' professional experience in farming focusing on animal welfare, health and production as well as the environment and agriculture's influence on it.
With wide-ranging experience, he has practised in UK's Lake District, at Bristol University and on the Canterbury Plains of New Zealand. In 2001 he was seconded to DEFRA for the 2001 Foot & Mouth Disease outbreak in Cumbria where he eventually led the Tracings team.
In 2003 he joined Dugdale Nutrition, a ruminant feed compounder, to deliver farm management consultancy and nutrition advice. Two years later founded an independent consultancy business to continue this work, which became Evidence Group (EG) in 2006 when he was joined by James Husband. In the same year he also co-founded TotalDairy, an annual conference event which has gone on to be one of the most successful of its type in Europe over the past 16 years.
In 2007 EG was approached by Sainsburys (one of the UK's largest retailers) to deliver a herd health and welfare initiative for its dairy farm suppliers. This began EG's evolution to become a technology led, farm data business supporting the agrifood chain and its supplying farms, and its subsequent expansion to a European cross-livestock sector operation.
In 2016 Richard undertook an MBA at London Business School to grow the business more aggressively. Following EG's acquisition by Map of Ag in 2018, he became CEO of the Map of Ag group to lead its vision of becoming the most trusted global data platform connecting farms and industry.
Richard has served as Non-Executive Director for Cumbria's Penrith Building Society and still gets on farm once a month to consult and keep his hand in. He now lives and runs in the Lake District fells with a long-suffering partner, 5 kids, 3 pigeons, a stubborn dog, and sheep called Magic!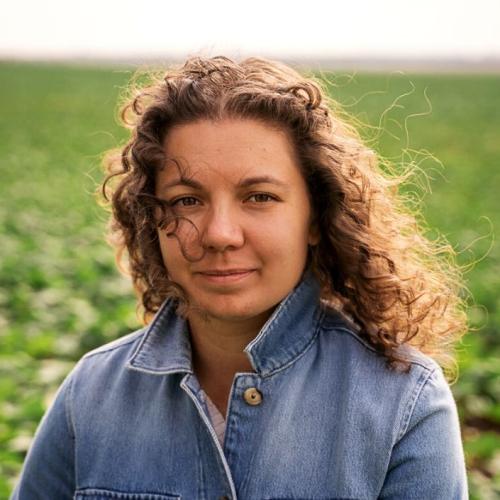 Anastasia Volkova
Anastasia Volkova, PhD, is a Ukrainian entrepreneur and engineer committed to developing technology that empowers the agriculture industry to help solve the global climate crisis. She is CEO and Co-Founder of Regrow Ag, an award-winning SaaS provider that enables organizations to reduce greenhouse gas emissions across their agricultural supply chains and build climate change resilience by incentivizing the adoption of regenerative farming practices.
Since Regrow's launch in early 2021, Dr. Volkova and her team have raised $55M in Series A and B funding, and have nurtured Regrow into a global company trusted by some of the world's leading CPGs, food companies, and ecosystem market developers, including General Mills, Cargill, Kellogg's, PepsiCo, and South Pole. Regrow delivers environmental data that makes it possible for organizations to analyze scope 3 sourcing regions, report emissions, and plan sustainability investments, and supports the execution of producer incentive programs that reduce on-field emissions. It pioneered the development of digital MRV (Measurement, Reporting, and Verification) software for agriculture, bringing transparency and credibility to agriculture-based carbon reductions and removals. Regrow's best-in-class MRV was honored as a Fast Company's 2022 World Changing Idea.
A 2022 Bloomberg New Economy Catalyst and Forbes Technology Council member, Dr. Volkova is a respected thought leader and innovator in regenerative agriculture and sustainable food sourcing. She has been recognized as one of The Australian's Top 100 Innovators, MIT's "35 Under 35" Innovators (2020), and BBC's "Top 100 Women" (2020).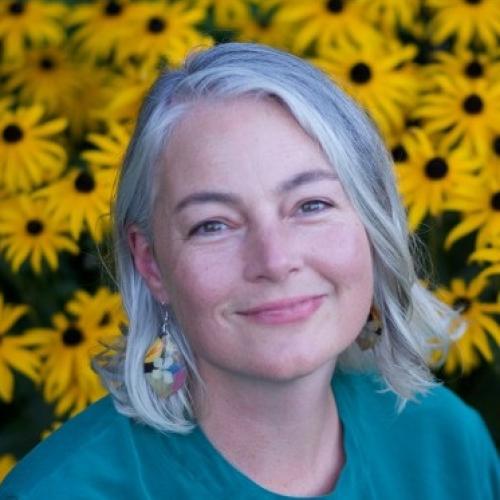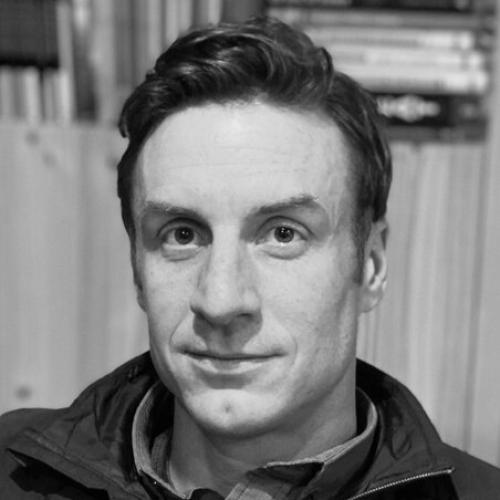 Martina Henry
Director, Agriculture Sustainability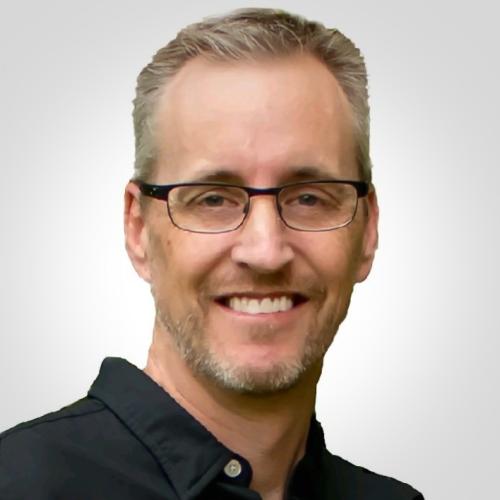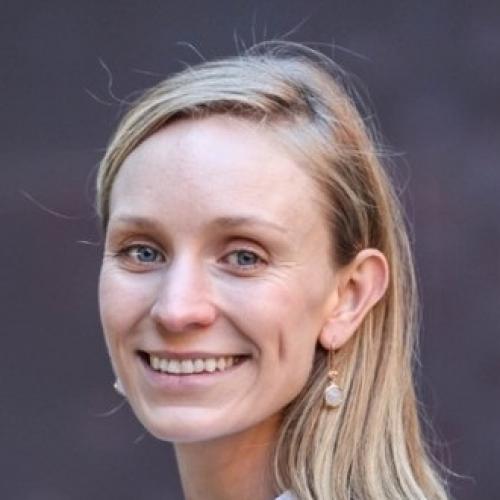 Christina Skonberg
Head, Sustainability & Mission
As the Director of Sustainability & Mission at Simple Mills, Skonberg leads the company's strategy to advance human and planetary health through intentional product design and ingredient sourcing partnerships. She brings to the product innovation process a keen eye toward ecosystem health and economic resilience in farming communities, connecting consumer insights with farmer insights to design products that benefit all nodes of the supply system. Prior to Simple Mills, Skonberg held multiple roles at General Mills, including leading sustainability for Annie's, Cascadian Farm, and Muir Glen, and managing company-wide regenerative agriculture impact reporting initiatives. While at SCS Global Services, she coordinated the Starbucks responsible coffee sourcing verification program in Latin America, Asia, and Africa. As Director of Operations at the Good Food Foundation, she led production for the Good Food Awards, a national recognition program for leading-edge food businesses committed to positive social and environmental impact. Skonberg holds degrees in Agricultural Science and Brazilian Studies from Brown University, and a MS in Agriculture, Food, and Environment from the Friedman School of Nutrition Science and Policy at Tufts University.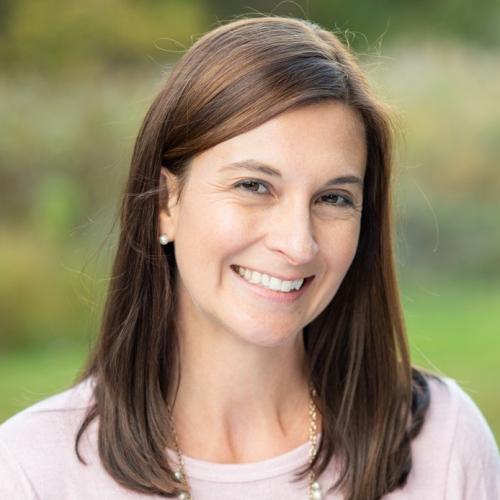 Ashley McKeon
Director, Global Regenerative Agriculture
Ashley McKeon is the Director of Regenerative Agriculture at Cargill in the company's Global Impact group. In this role she leads Cargill's global strategy to scale regenerative agriculture and deliver on Cargill's sustainability commitments within our supply chains. Prior to this role, she led Cargill's sustainability and climate policy and advocacy efforts in Washington, DC, and has nearly fifteen years of U.S. federal government experience in Congress and the Executive Branch leading on agriculture, climate change, and conservation policy issues. During her career, Ashley led efforts to increase investments in soil health and climate change in the 2018 Farm Bill and improve conservation public-private partnership programs. Ashley earned a Bachelor of Arts (BA) in Political Science from the University of Portland in Oregon.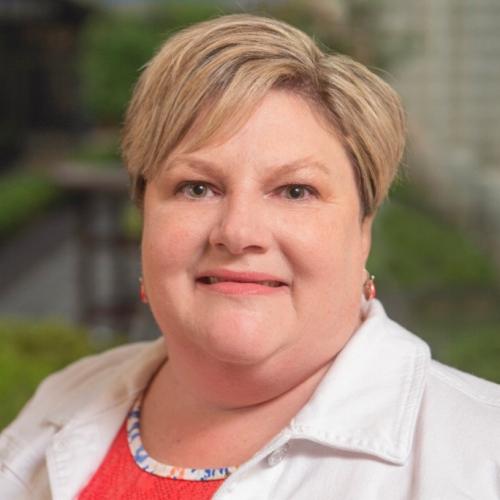 Emily Johannes
Director, Diverse & Sustainable Sourcing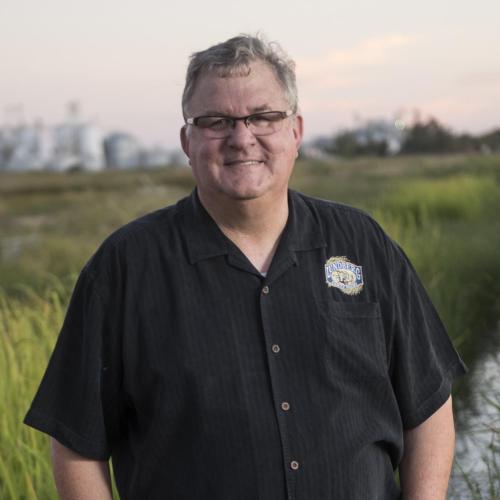 Bryce Lundberg
Board Member & Vice President of Agriculture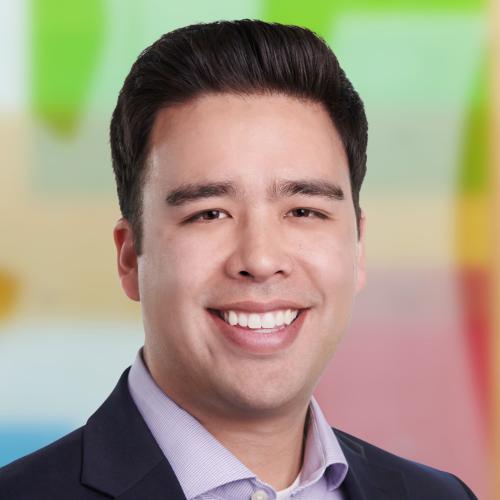 Jay Watson
Senior Manager, Global Impact Initiatives, Global Impact Team
Jay Watson leads efforts to advance progress on General Mills global impact initiatives, notably the 2030 regenerative agriculture commitment and enterprise climate ambition. In his role, Jay collaborates with farmers, farm advisors, NGOs, suppliers and retailers to deploy programs seeking to improve ecological and economic outcomes of agricultural systems in targeted supply sheds.
Prior to joining the Global Impact Team in 2017, Jay spent 10 years in a variety of buying roles within the company's global sourcing organization. Jay holds B.S. in Finance and a B.S. in Economics from Arizona State University and a MBA from the University of Minnesota Carlson School of Management.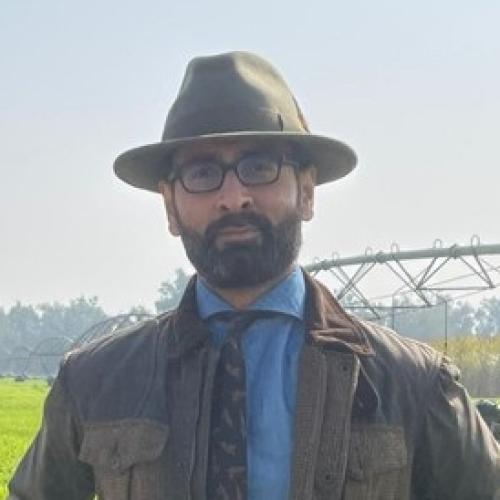 Taimur Malik
Co-Founder & Chief Pollinator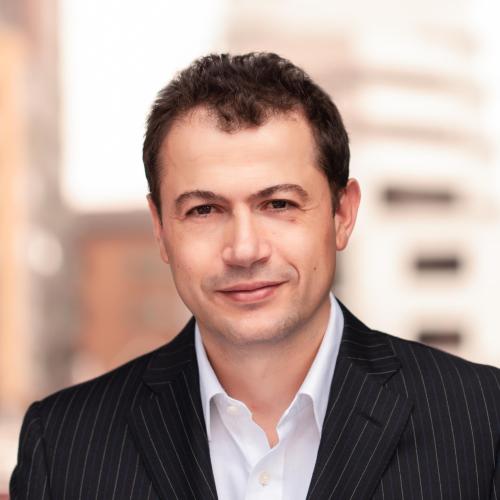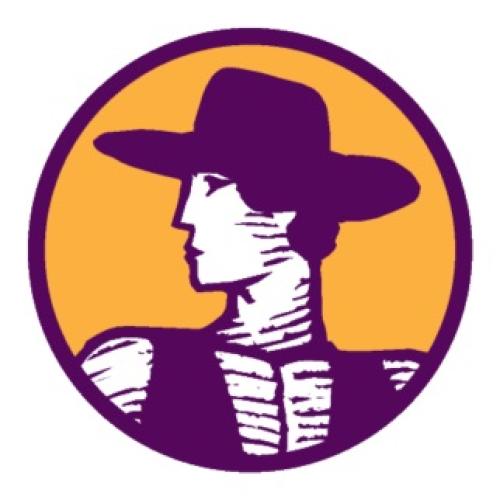 John Kempf
Advancing Eco Agriculture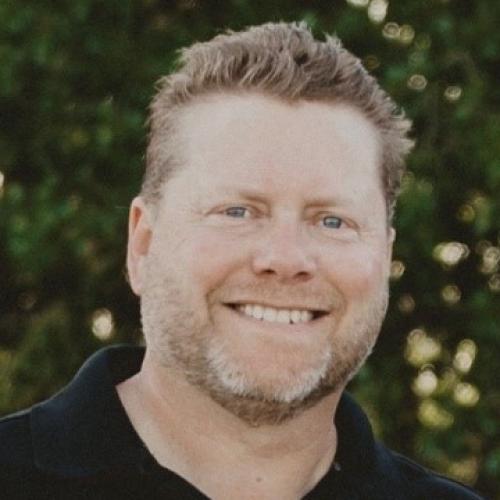 Bryan Ulmer
Global Technical Lead - Value Chain
Bryan grew up farming small grains in western Canada before completing a Ph.D. at the University of Saskatchewan on plant-based resistance to insect pests. He then went on to a post-doc at the University of Alberta working on Integrated Pest Management (IPM) and followed that with a post-doc at the University of Florida researching biological controls of introduced crop pests. For the last 17 years Bryan has been working as a scientist for Syngenta, first in the US focused primarily on crop protection in broad acre crops then in Switzerland as a global technical manager before returning to Canada with the cereals breeding program. In his current role as the global technical lead for the value chain Bryan is collaborating with food companies and the industry to support quality and production gains while delivering on sustainability targets.
Kayalin Akens-Irby
Kayalin Akens-Irby is an impact-oriented strategist who has spent her career working across tech, investment, and policy to reshape the way we do business to build a sustainable future together. Kayalin is Head of Growth at Planet FWD, the leading climate management platform for consumer companies to tackle climate change. Previously, Kayalin was Head of VC and Growth equity at Malk Partners where she helped build the firm into the leading environmental, social, governance (ESG) investment advisory for private markets, advising on over $500B in AUM.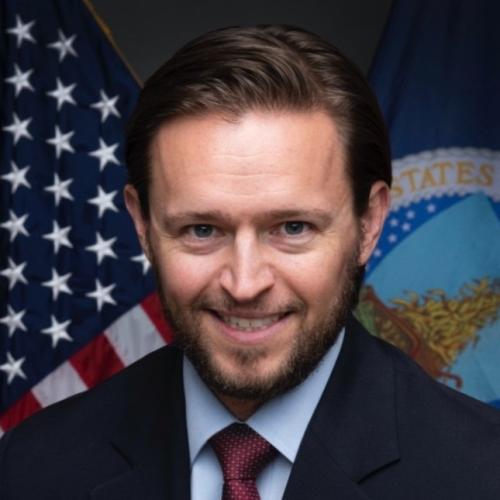 Sean Babington
Senior Advisor, Office of the Secretary
U.S. Department of Agriculture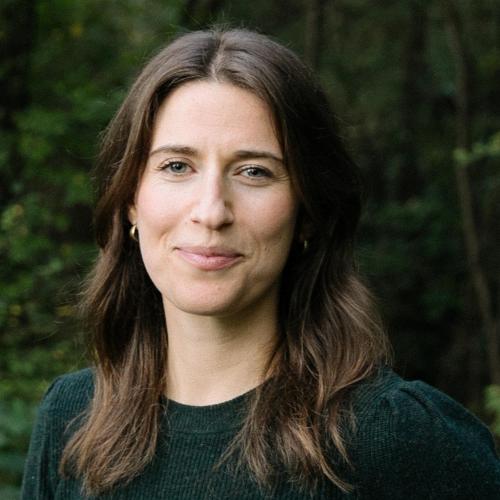 Rebecca Gildiner
Director of Sustainability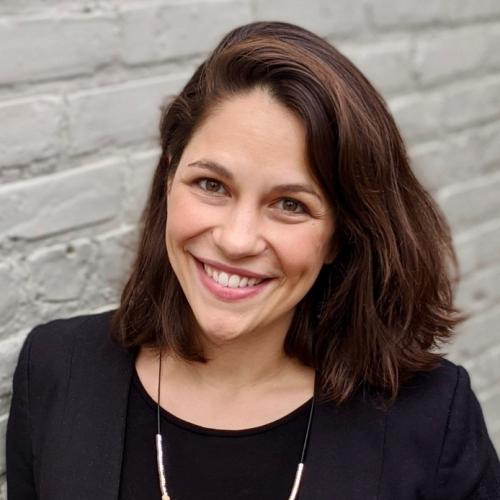 Eve Turow-Paul
Founder & Executive Director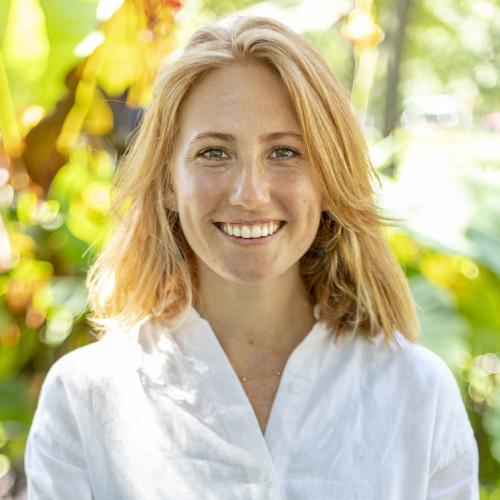 Liliana Bettolo
Senior Sustainability Consultant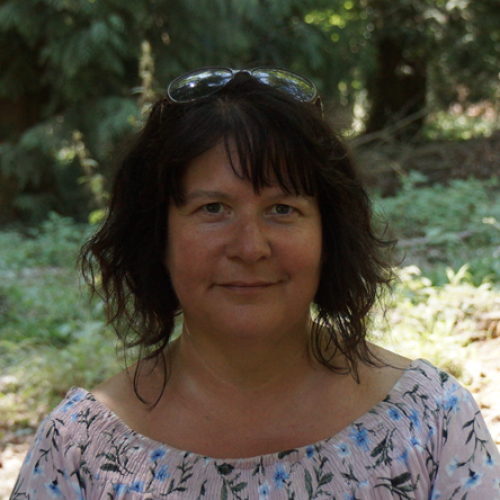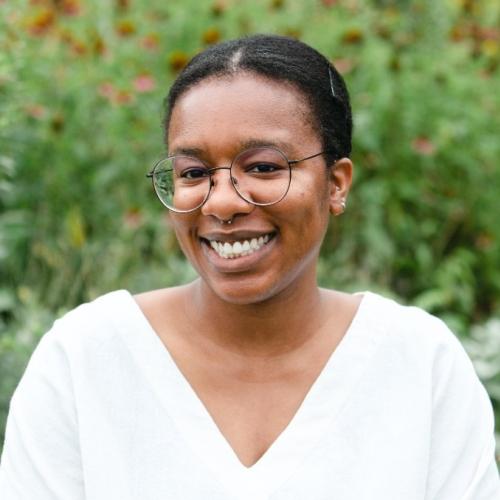 Lotanna Obodozie
Climate Campaign Director
National Young Farmers Coalition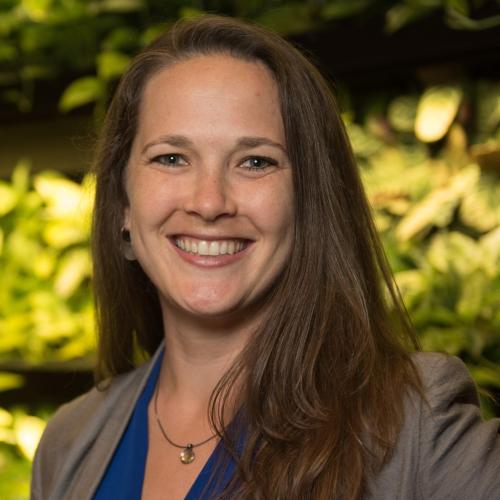 Kendra Levine
Director, US Sustainability Lead
Kendra Levine is the McDonald's US Sustainability lead where she and her team cover US supply chain and restaurant sustainability. Prior to this role, she led McDonald's relationship with their Latin American franchisees on all things supply chain related as their Field Service Director, and prior to that, led McDonald's US supply chain climate strategy and led coffee sustainability globally for the company. Before her time with McDonald's, she worked in international agricultural development with smallholder subsistence farmers in Kenya with One Acre Fund and Guatemala with Fundación AGIL. Kendra has a master's and bachelor's degree in Agricultural Economics from Michigan State University and University of Florida, respectively. In 2019 she was named one of University of Florida's "40 under 40.
Chris Casolaro
Senior Sustainability Consultant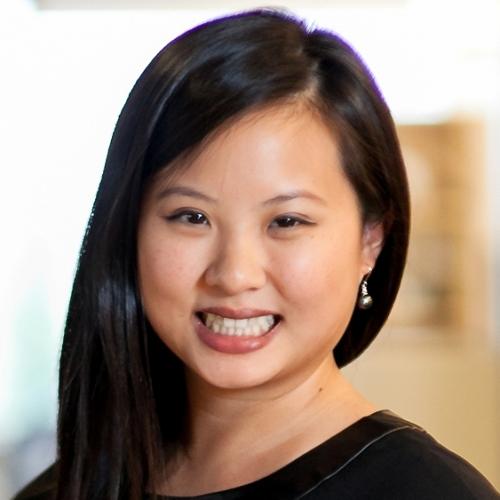 Sonya Hoo
Managing Director & Partner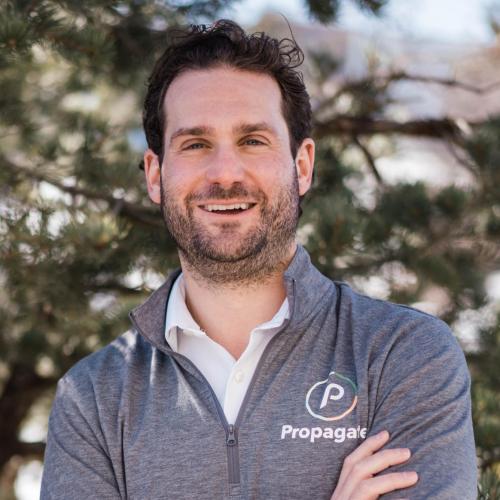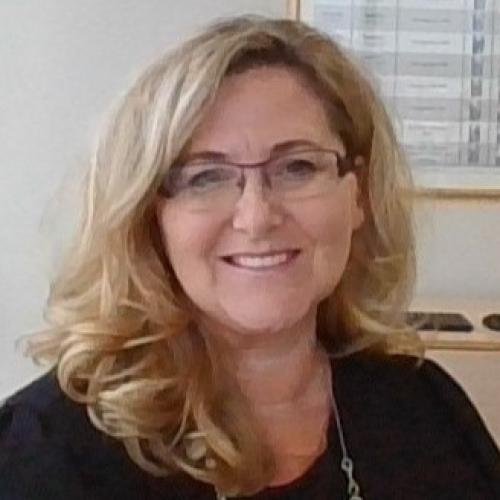 Debbie Watts
VP, Innovation & Market Development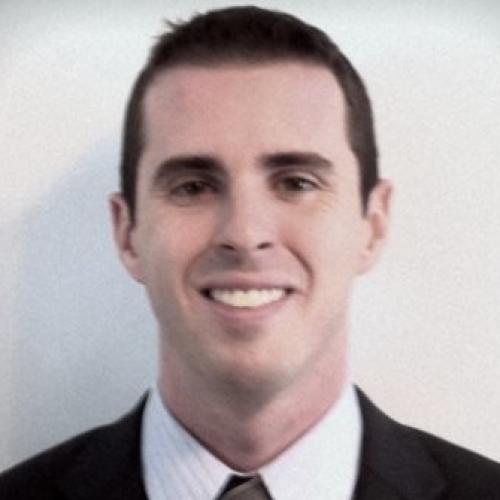 Michael Kondrath
Senior Sustainability Manager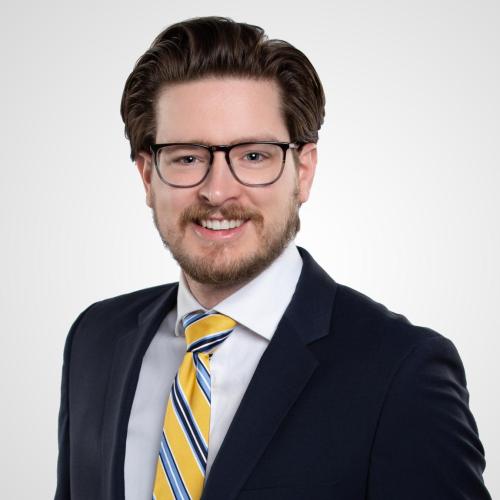 Greg Bohrer
Director, Strategic Initiatives, Corporate Affairs
Greg Bohrer serves as Director, Strategic Initiatives, Corporate Affairs at Walmart. He is responsible for the strategy and implementation of Walmart.org's regenerative agriculture philanthropic portfolio and Walmart and the Walmart Foundation's commitment to protect, restore, or more sustainably manage 50 million acres of land by 2030. Prior to joining Walmart in 2020, Greg led the Agriculture Program at Environmental Initiative, administrator for the Midwest Row Crop Collaborative. Greg started his career in the U.S. Senate focusing on agricultural and environmental policy and graduated from St. Olaf College with a B.A. in Environmental Studies and Political Science.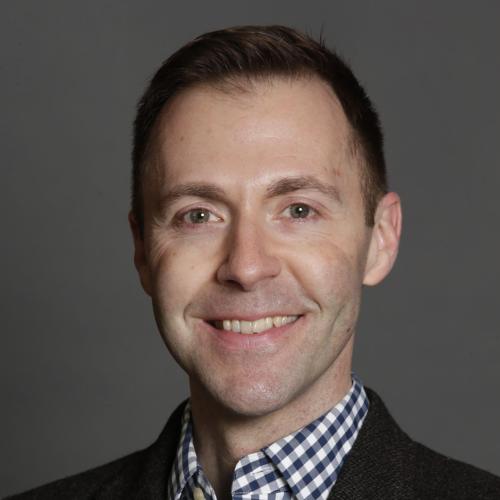 Jeffrey Fitzpatrick
BeefUp Sustainability Program Lead
Jeffrey Fitzpatrick has nearly 20 years of experience in the sustainability field and leads one of Cargill's largest and most ambitious programs on climate change: BeefUp Sustainability.
In this role, Jeffrey is responsible for leading engagement across Cargill, customers, ranchers, farmers, NGOs, government agencies and other industry stakeholders to develop strategies, initiatives and projects that support sustainability solutions in the North American beef value chain, with a goal to deliver on Cargill's commitment of a 30% greenhouse gas (GHG) intensity reduction across its North American beef supply chain by 2030.
Prior to joining Cargill in 2020, Jeffrey spent 16 years at McDonald's Canada as the sustainability and agriculture lead. He has also served as political staff to several federal and provincial cabinet ministers. He currently sits on many industry boards, committees, councils and working groups. In 2021, Jeffrey was named to the inaugural list of Canadian Western Agribition's Top 50 in Canadian Agriculture.
SUBMIT A SPEAKER
As the Regenerative Agriculture Summit Series expands, we are keen to hear your feedback on whom you want to hear from within the industry.

If you, or anyone in your network, would be interested in having the opportunity to participate as a speaker at our Summits, please submit an application. 

All applications will be reviewed and our team will be in touch.
CALL FOR CONTENT
The Regenerative Agriculture Summit Series newsletter will run as a monthly feature and will contain insights from the industry to the industry, from news to thought-pieces and perspectives. 

If you have a company update/resource you wish to share with 10,000+ regenerative agriculture leaders, please submit your abstract.

All applications are reviewed and our team will be in touch.
PARTNER WITH US
Based on your objectives, we can create bespoke packages designed specifically for you – from presenting your expertise on the main stage, to hosting a private dinner. You can partner with us showcase your brand and make valuable new connections. Opportunities predominantly lie in 3 main categories: Thought Leadership, Branding & Networking.
To discuss your objectives and partnership opportunities please contact [email protected].

Interested in a media partnership?
We'd love to hear from you and how we can support one another to connect with the industry. Contact [email protected].

REGISTER
Sending Your Team? Group Discounts Available!
Applicable for Primary Market, Service Provider and Industry Rates Only. Not available for Academic or 'Start-Up' rates
Book a Team of 3+ - Save an Additional 10% Off
Book a Team of 5+ - Save an Additional 15% Off
If you would like to register a team of 3 or more, please email [email protected] for your discount coupon code before registering. PLEASE NOTE: Discounts cannot be combined with Early Bird Pricing or any other discount or offer. If you have any questions about your registration, please call us on +44 (0)20 3696 2920
We accept the following cards through Stripe:
Registration ends in
— October 14, 2023 —
Preparing registration...
About Kisaco Research
Kisaco Research produces, designs and hosts B2B industry conferences, exhibitions and communities – focused on a specialized selection of topic areas.
Meet industry peers that will help build a career-changing network for life.
Learn from the mistakes of your peers as much as their successes—ambitious industry stalwarts who are happy to share not just what has made them successful so far but also their plans for future proofing their companies.
Note down the inspired insight that will form the foundation for future strategies and roadmaps, both at our events and through our online communities.
Invest both in your company growth and your own personal development by signing up to one of our events and get started.